SAMSON Controls Ltd
About us
The SAMSON Group of companies develop and manufacture the highest quality products to increase plant efficiency and reduce maintenance costs. As part of the SAMSON Group, SAMSON Controls Ltd are proud to provide customers in the UK and Ireland with those products, technical support and service.
The SAMSON Group manufacture and distribute quality engineered globe, rotary plug, ball, and butterfly control valves along with actuation and control equipment that utilise the latest in digital communication technology.
We focus on water, process fluids, slurries, vapor, steam, industrial gases, and cryogenic applications for oil & gas, petrochemical, power, industrial chemical, food & beverage, pharmaceutical, solar thermal, mining, metals and HVAC industries.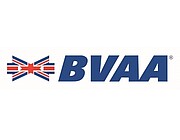 Industries Served
Our Team
Our team is here to provide technical support for all our UK. We have 10 fully trained Technical Sales Engineers working either externally or from our Redhill & Aberdeen facilities in addition to 2 qualified Service Engineers. We stock a wide range of products and can configure, build and test to meet customers exacting requirements enabling ex-stock supply for the majority of orders.